Days to COVID Vaccine Part 2: 12 Days
Exercise: 4.9 mile 13K step hike at 6,000 ft in snow
Piano Song of the day: No Piano today
---
I was going to talk about the next framed photo in our house but realised that I can't because while I have a photo of the picture in a frame, I don't have access to the original as Karen took it. Then I remembered that we both uploaded photos to a few services, EyeM, Ello and Getty Images and maybe it was there.
The photo in question hangs on the opposite wall to the previous photo in our guest bedroom. This one contrasting the beach scene but again suggesting that you shouldn't be hanging out in our guest bedroom you should be outside doing something fun.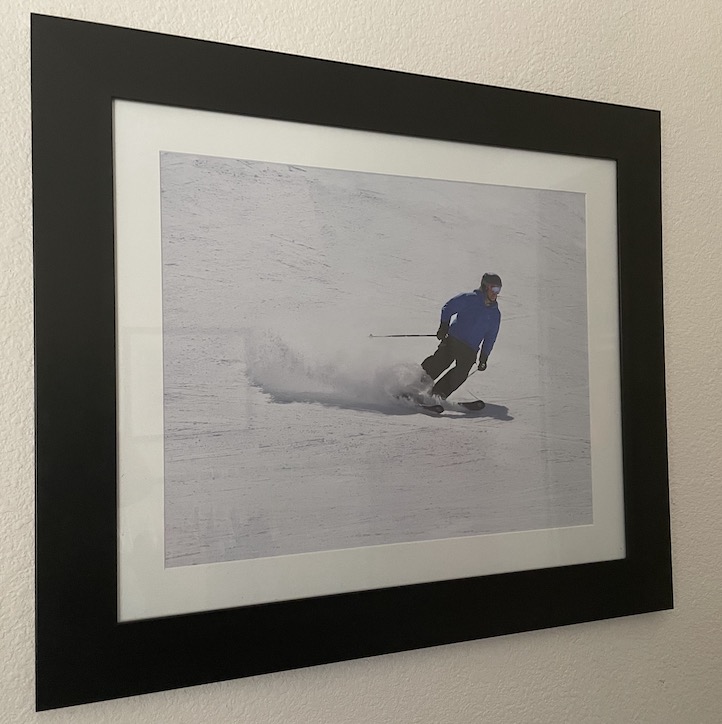 Apologies for the quality of these framed photos. They are all quick snaps with a cellphone in bad lighting taken at an angle to minimize reflections. Sure I could have used a DSLR with polarizing filter but it's not really the point when you have the original.
The original was taken at Squaw Valley Ski Resort, now renamed to Olympic Valley.
Originally the resort was the Olympic Village for the 1960 Winter Olympics and has been in use ever since as a commercial enterprise and a very popular one too if you like snow, skiing or snowboarding.
The shot itself is obviously of a downhill skier, unknown to us and no way we could track him - we are assuming him - down to get a release, so it can never be used for commercial purposes - although how anybody would know, or care that it is them is a whole different line of reasoning, which is best left alone in the USA because.... lawyers!
For those that haven't tried, shooting in snow is hard. Snow is bright, which makes the camera tend to underexpose the shot, which makes you subject dark. The alternative is a bright subject and washed out snow. The other alternative is HDR, which we'll get to later, but almost impossible in an action shot like this one.
Here is the original, un-cropped, I don't know the settings. I'm going to assume Canon T5i.
---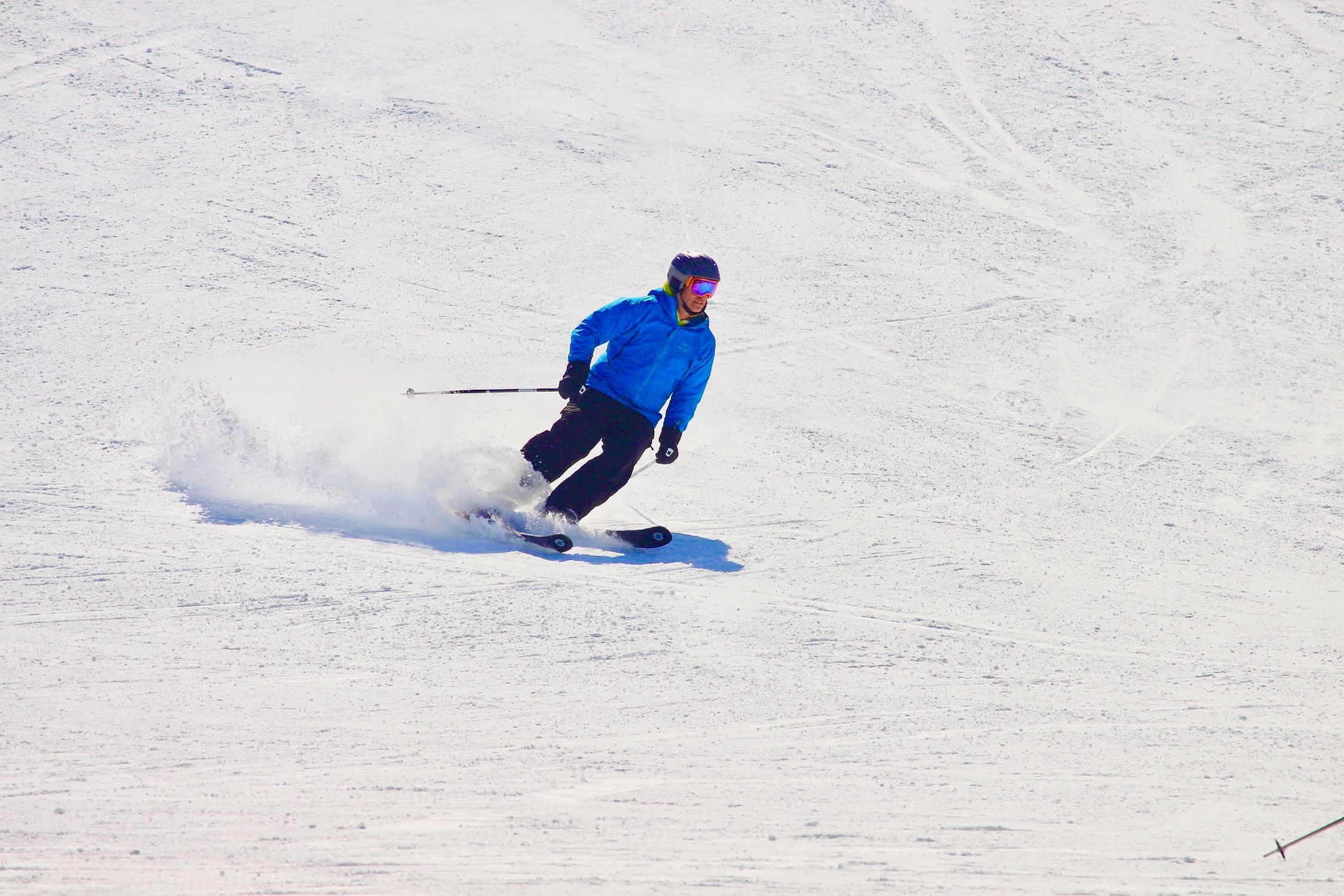 ---