Days to COVID Vaccine Part 2: 13 Days
Exercise: 4+ Mile (10K+ steps) Mountain Hike at 6,000 ft in snow
Piano Song of the day: No Piano today
---
Next up is one of mine, which is hung in the guest bedroom. Should you visit this will hopefully encourage you to relax and feel like you are on holiday.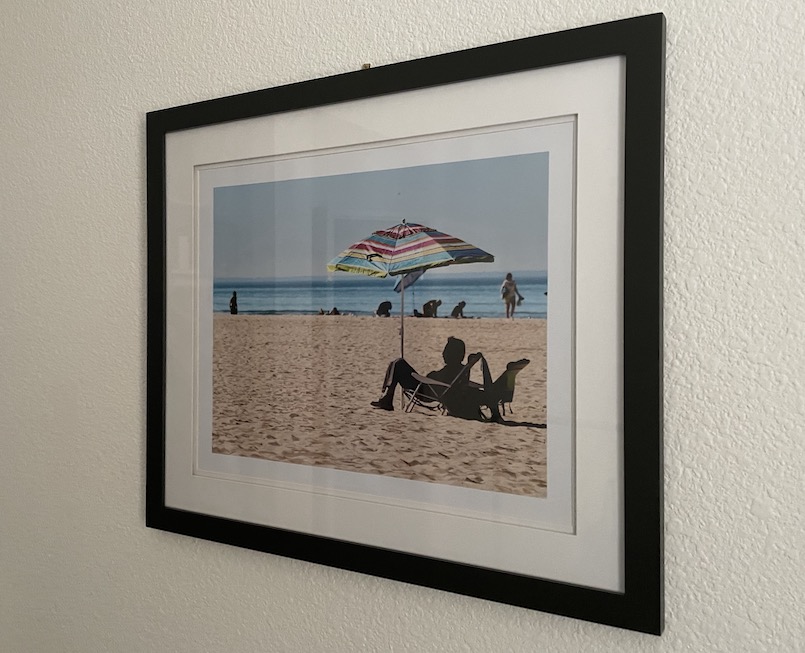 The photo was taken just after the Dr Who Convention in LA before we set off for Death Valley (see earlier photos). I hadn't been to Santa Monica in a while and Karen had never been. The pier is one end of Route 66 and the beaches look exactly like they do in every episode of Bay Watch, complete with the tanned life guards who hang out and watch the ocean for swimmer in need of help.
On the beach itself are families playing in the sand, enjoying the sun and generally having a good time.
This one gentleman caught my eye. Sitting on the beach, in the shade, not even looking towards the watch but instead down the beach, reading his book. He was seriously getting into the act of relaxation.
Slight post processing has been done, one to silhouette the guy for privacy reasons and two to increase the vibrancy of the colors in the umbrella.
Full photo below, you can spot which part I used for the 16"x20" crop in the frame
---
---
Canon T5i: ISO 100 | 146mm | 1/400s @ ƒ7.1