Days to COVID Vaccine Part 2: 18 Days
Exercise: Walk to the shops, plus some gardening
Piano Song of the day: You're Beautiful (by whoever sung that)
---
This year I decided that while I am really not a fan of cut flowers, the roses that I tend to in my garden and grow for almost the entire year deserve to be enjoyed more indoors. After all they will all die and I will sprinkle their dead petals at the base of the bush to form fresh compost and begin again the cycle of energy. To that end, last weekend I cut a long stemmed red rose, gripped it between by teeth and brought it indoors. Later during the week I added another amd this afternoon I added a third plus two white roses to bring contrast. I was tempted to add some yellow ones but I think I have a greenfly problem, which I didn't want to bring indoors.
---
When I uploaded yesterday's photo to EyeM, Ello, Instagram and today to Facebook I noticed that apart from the rare Instagram post I hadn't uploaded anything to EyeM in 11 months, that is how little I felt about my photography.
Of course COVID did have a lot to do with things. When the lockdown started just over a year ago it was unlike it is now. Now, apart from some places being closed and we need to wear masks, everything is back to normal. But back then you were discouraged from travelling except for essential reasons, eg: go get groceries or medical supplies.
And the furthest we could travel to take photographs was our back garden. So that is what we did. Karen and I spent an afternoon photographing the wildflowers in the garden that we get every spring, when the clover flowers and the first batch of roses.
And that was the last, and until yesterday, only photo I considered decent enough for submission for the entirety of COVID. Which, as many of you know, I create an annual calendar each year in November based on the previous twelve months photos. Thankfully I had this one for the month of April. For me it captured how I felt about the COVID situation.
---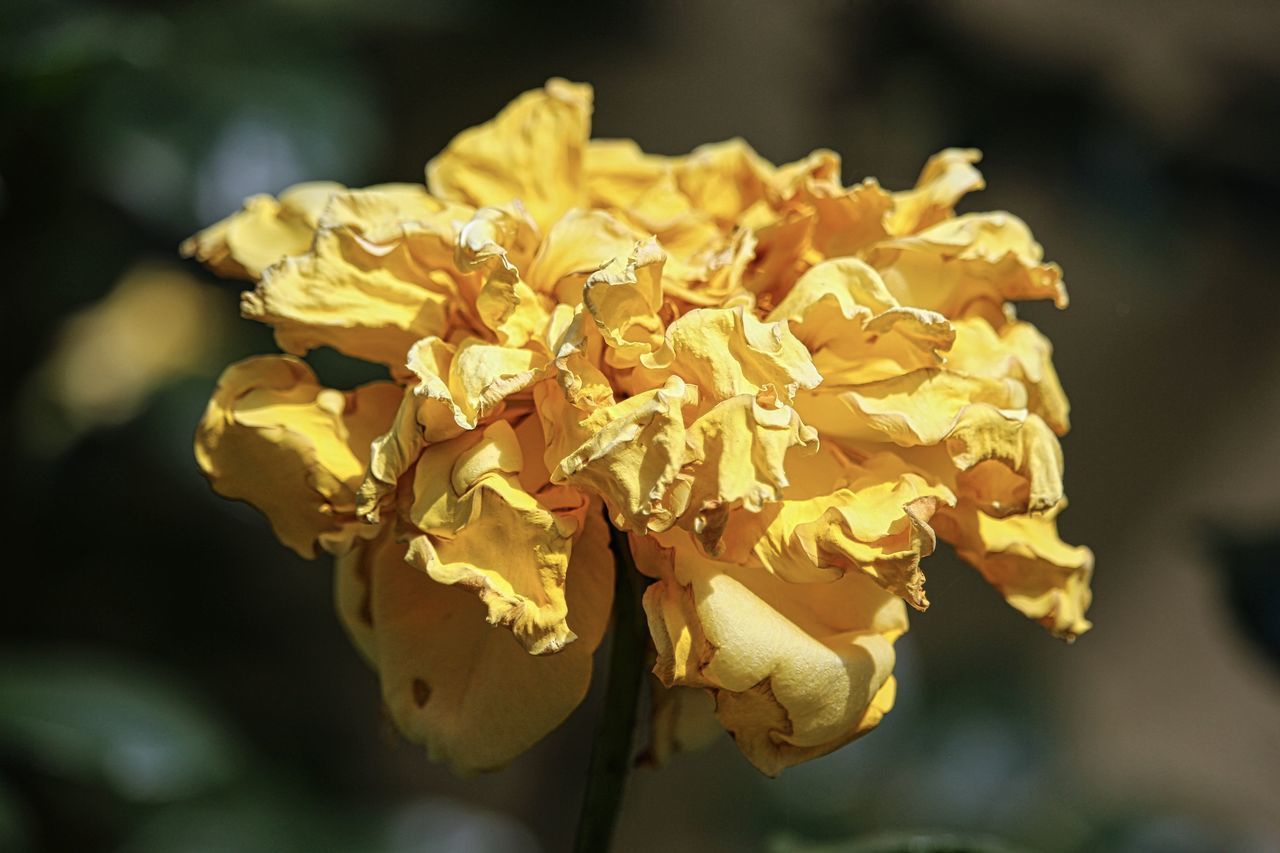 ---
ISO 100 / 152mm / 1/500s @ ƒ5.6